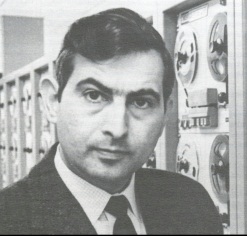 Why learn a second language? Most people would answer "to be able to communicate with others in a foreign country," and although that is true, researchers are discovering more cognitive advantages in people who speak more than one language.
Learn A Second Language In 10 Days? Popular Doctor Reveals How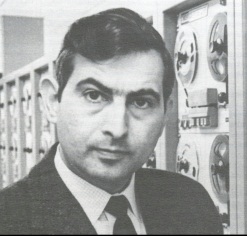 (SLW) – Knowing a foreign language isn't only just great for your resume or world traveling, it can actually improve brain function and better decision making skills.

If you are thinking about picking up a second language, but have not ventured beyond your native tongue, you may feel overwhelmed. Many misconceptions about the process can prevent us from ever starting. Time commitment and the fear of not achieving the desired results are two major obstacles that cripple potential attempts. However, these obstacles won't be in your way if you take the Pimsleur approach.
So, you've seen different language programs come and go, what's so special about Pimsleur's approach? First of all, this approach requires you to practice only thirty minutes a day, for ten days. Paul Pimsleur studied linguistics and gained a deep understanding of how the human brain works to retain language. Unlike a program where you spend hours in front of a computer, Pimsleur's method allows you to practice anywhere you can play an audio recording.
This isn't your typical listen and repeat program. Pimsleur used his knowledge of how the brain stores information to develop interval training, so words get committed to long term memory. Many people spend years working to understand nuances of grammar and sentence construction in hopes of mastering another language. Pimsleur believed we should look to children for insight into how languages are best learned. After all, children never have to study before they begin speaking.
He found that one of the most effective methods for learning to speak is simply to listen and engage with the new language. So, rather than have you practice reading and writing, Pimsleur dives right into speaking. Pimsleur also recognized that we generally use only a fraction of our vocabulary. This technique focuses on teaching you relevant words that you will likely encounter in every day conversation.
There are many reasons someone would want to pick up another language. In our global economy, many companies are eager to hire bilingual employees. Pimsleur can help you learn another language and increase your marketability during a job hunt. This method is great for the traveler who is eager to have conversations with native speakers, or for the person who wants to impress their friends with their quickly acquired new language. Whatever your motivation for learning another language, Pimsleur's intensive ten day program will help you meet your goal. Additionally, a study published by researchers at Penn State University demonstrates that individuals who learn a second language have the upper-hand at multi-tasking and other cognitive functions.
This method is compatible with anyone's lifestyle, no matter how busy you are. If you have just thirty minutes a day for ten days, you're on your way to fluency. If your goal is primarily to read and write in another language, you may want to find another program. However, if you want fast, effective results, Pimsleur's method is the way to go.
UPDATE: Special offer for our readers, Free Shipping and only $9.95 for the language of your choice!


2ndlanguage
©2014 SmartLifeWeekly.com